Ok, So I posted asking about a false positive on FR the other day, my AF has still not arrived. So I know this has probably been asked a bazillion times before but I thought I would ask because Im stumped.
I am breastfeeding and DS2 is nearly 1. My first AF after having him was 10th-17th of November. Then again 27th of November - 3rd of December.
2nd of January I got this;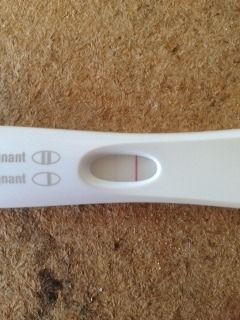 As well as 2 other positive HPT's and a seriously almost positive OPK.
Then now nothing. Every other HPT and OPK I have done has been Negative. My GP isn't back until the 11th of January so I won't be able to get a blood test done before then.
Has anyone had this happen before? What was the outcome?
It's seriously doing mine (and DH's) head in right now