Hello,
I was wondering if anyone had any words of widsom for me... I'm not looking for medical advice, but my GP is closed and I'm not sure if I'm over reacting or not!
So I realised that I was late for my period, tested on boxing day and got a lovely Christmas surprise....... Yay! First pregnancy, much wanted baby!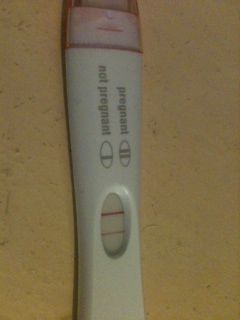 My last period started on the 27th of November, and my cycles are usually around 25 days, but have been up to 30 before. No real symptoms apart from tender breasts and I'm a little bit more tired than usual.
However, today I was moving something and I felt a very sharp, super strong stabbing pain right down low on my left hand side. It feels slightly tender to the touch, and I'm getting the occasional 'twang' in the area. I've got no bleeding, no temperature, no other signs of ectopic apart from this niggling pain. I had a lie down and it has pretty much gone now.
I guess I'm just wondering if I need to be rushing off to the hospital or could this pain just be a muscular thing? I'm guessing that it would be too early for the doctors to be able to spot an ectopic at this stage anyway? I'm about 5 weeks pregnant. Obviously if it gets worse or I get any of the other warning signs I've read about I will go straight to the hospital.
Arghhh I've got everything crossed that it's not. This is a much wanted little baby! I can't believe how stressed I am about all of this!