Yesterday we did our annual Christmas dogs photoshoot. I set up the "studio" in the kitchen, using the various appliances to hold the backdrop in place. The gas rings on the stove were used to tether the lights and tinsel, then I got the dogs.
One decided she knew what to do and positioned herself in place, and as soon as I popped a hat on her head, she absconded.
One thought spinning in circles of excitement was gonna get him a treat faster.
One took one look at the setting and vanished out the back door.
One went and hid. And one hung around tripping me up just in case I had something for her to eat.
But all were persuaded to pose, and they all ended up having fun, with the help of some dog chocolates.
So here are the Aussie Shepherd Christmas elves of 2012, with very best wishes from Mainstreet kennels.
Dusty is the elf who represents all the children who aren't getting what they want for Christmas. See that look of displeasure......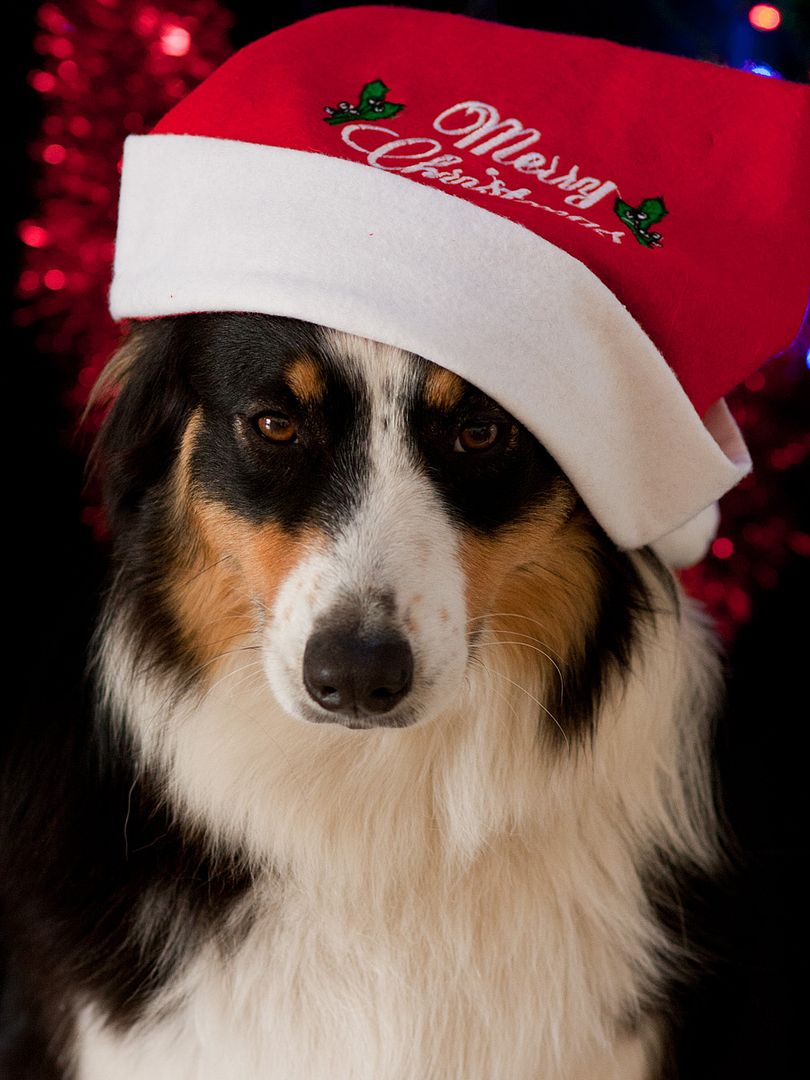 Isaak is the elf for the kids who are planning a dawn raid on the pressies. Notice that cheeky but completely innocent grin.......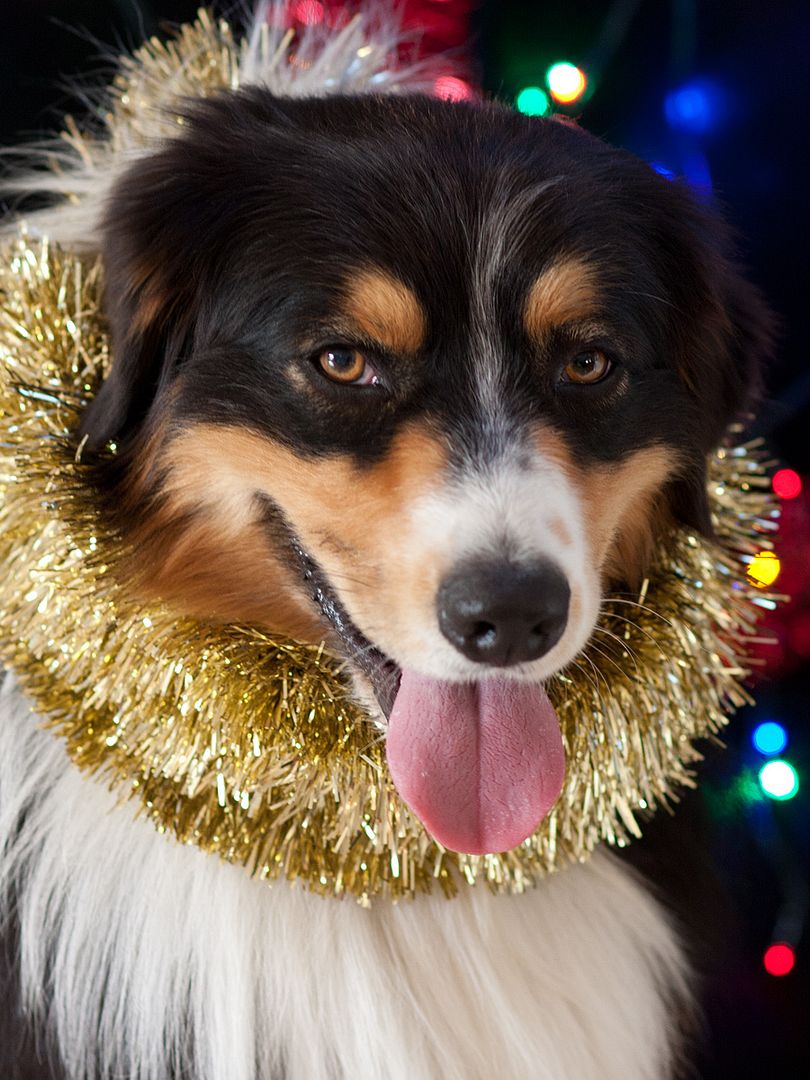 Shae is the elf for the adults who are just over it. Thank goodness it only comes once a year, once a decade would be plenty........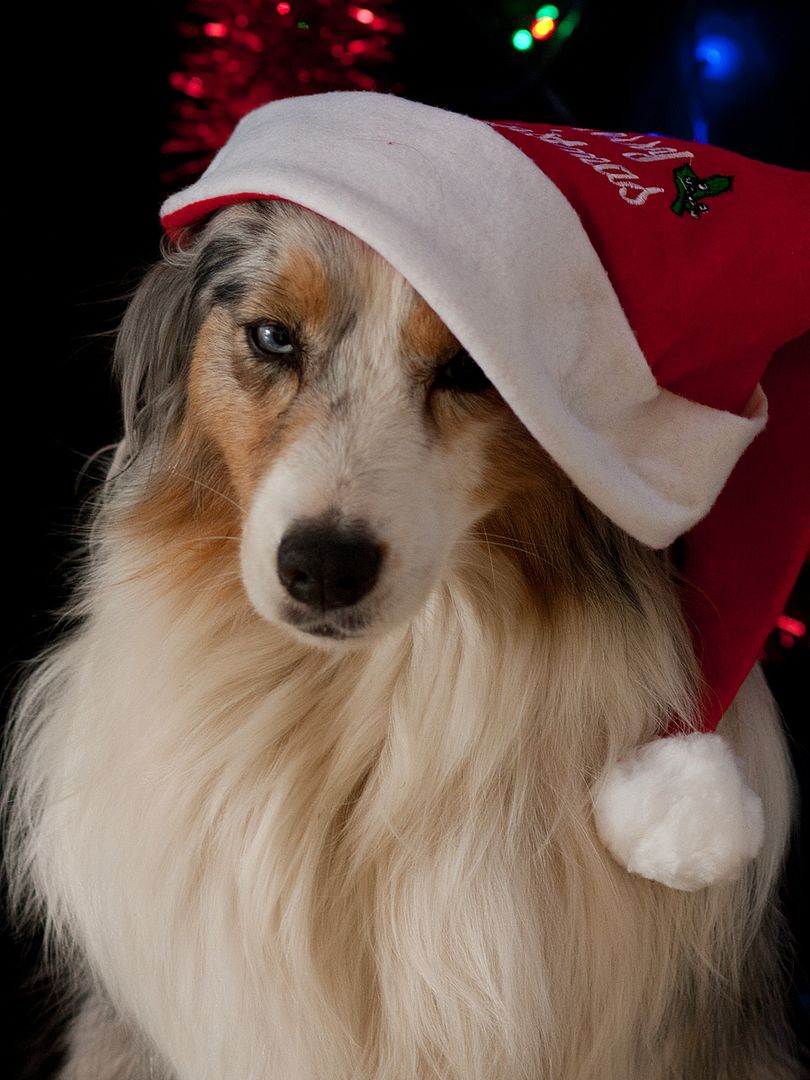 Ripley is the elf of Christmas cheer. His big happy smile represents all that is fun about Christmas.......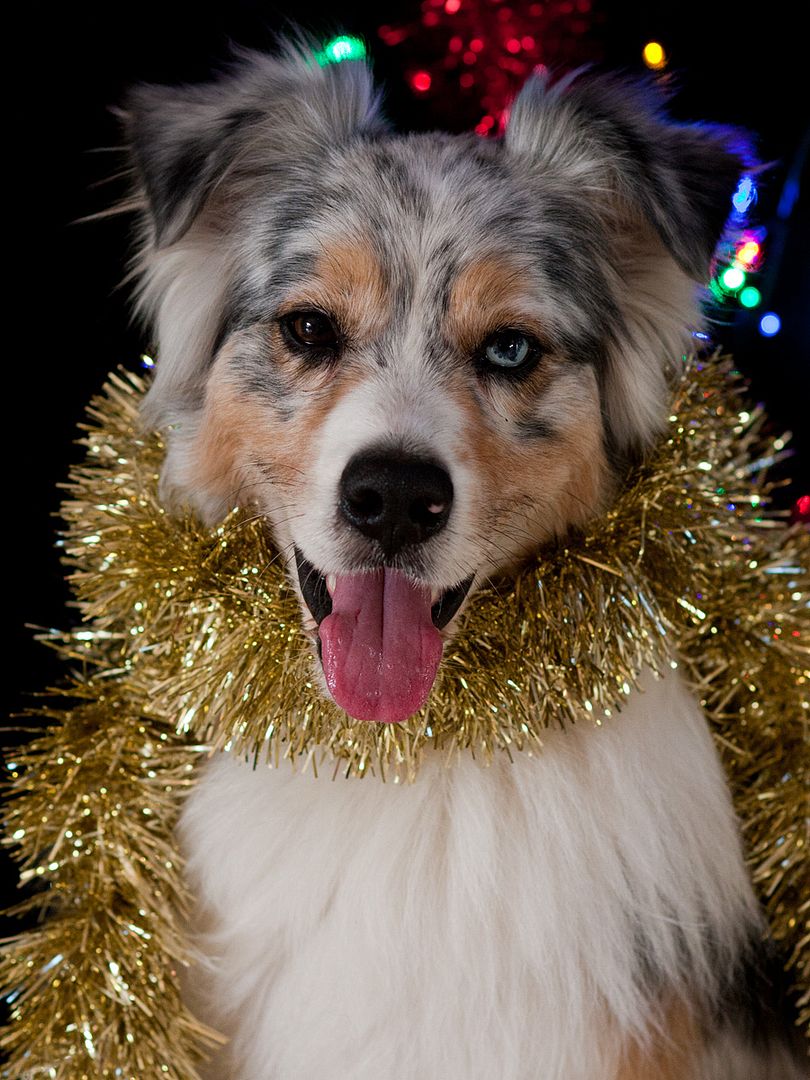 And Jessica wishes all the parents, kids and pets a happy and safe festive season.......