I went into a local pet store today...so I could have a b**ch. Heh.
Cages down the back of puppies. I look in one, at 5 pups. Then at the sign. Oh I don't THINK so! The sign says "Aussie Shepherds".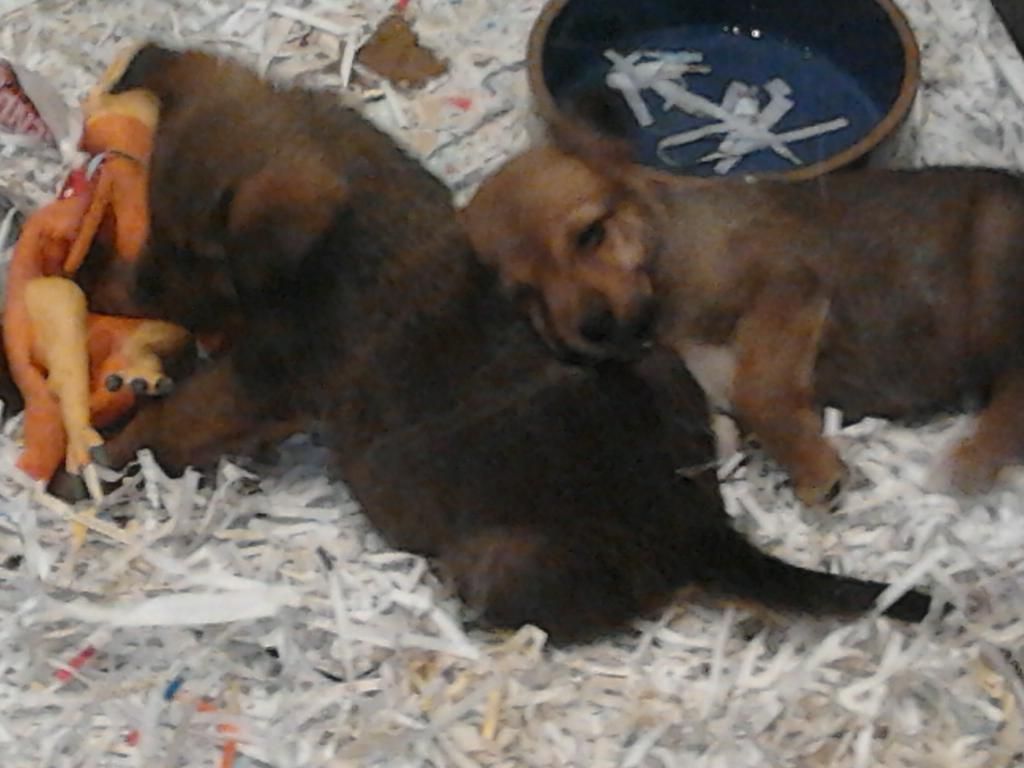 Ya think? Not bloody likely.
Then I moved on. Rabbits. In a 2 foot by 1 foot glass box. SIX rabbits and a guinea pig. I saw red. The poor little buggers were CRAMMED in there. So on my way out, I couldn't help myself. I stopped at the girls at the counter, who smiled at me. I did not smile.
"There are WAY too many rabbits crammed in those boxes. There are SIX".
"We just got some new ones in, we're going to move them". They are liars, they don't even HAVE any more rabbit enclosures. And besides...why aren't they still out the back if they "just came in".
I'm calling RSPCA tomorrow. There HAS to be a legislation about how many rabbits are to be in one enclosure!
Pets Domain, you SUCK!