I have a thousand other things I should be doing, but Sundays are for procrastinating and putting things off until later.
Instead, I'd rather post pics of my dogs and introduce them to the EB pet loving community.
First cab of the rank (or dog off the couch) is Dusty. She is the longest serving resident here, she is 5 years of age and I've had her since she was 8 weeks old. She was my first show dog, but she turned out to be not good enough to show so now she's a princess. One of my hobbies is photographing groups of dogs and Dusty always gets to come on the photoshoots and be in the group. Dusty is very, very attached to me, and I'm very, very attached to her. She is also my nanna-nap buddy and she's very good in that role too.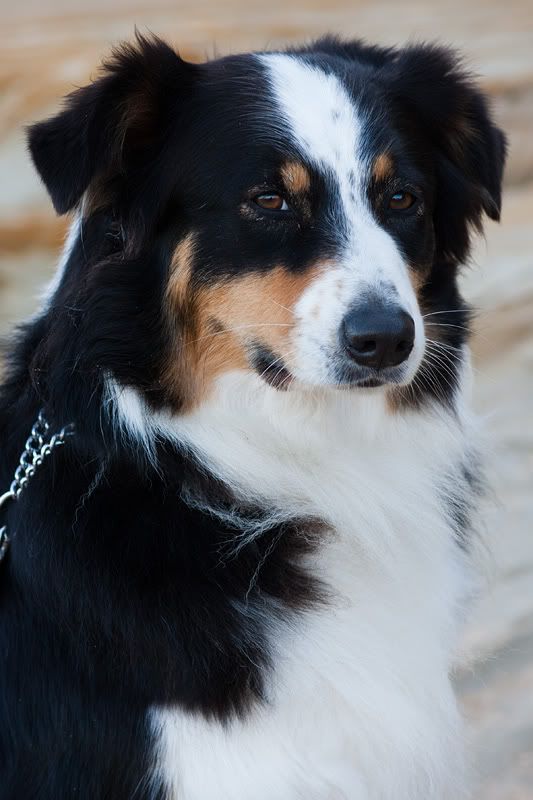 This is Ripley, he is mostly my husbands dog but sometimes he acknowledges that I exist (mainly for the food I provide) although we don't always see eye to eye on where he should be sitting. He's a handsome lad though.
Ripley came to us last year after we lost our first Aussie to kidney disease. The people who had him thought we could give him a better life as he's very active and we have plenty of space. He fitted in well with the other dogs and planted himself firmly by my husbands side and they have a bit of a bromance happening (as in, this dog can do no wrong in my husbands eyes, and Ripley always understands this and knows how to align himself for his best advantage). Ripley is mostly obsessed with balls and running. And he can run like the wind. He is 5 years old.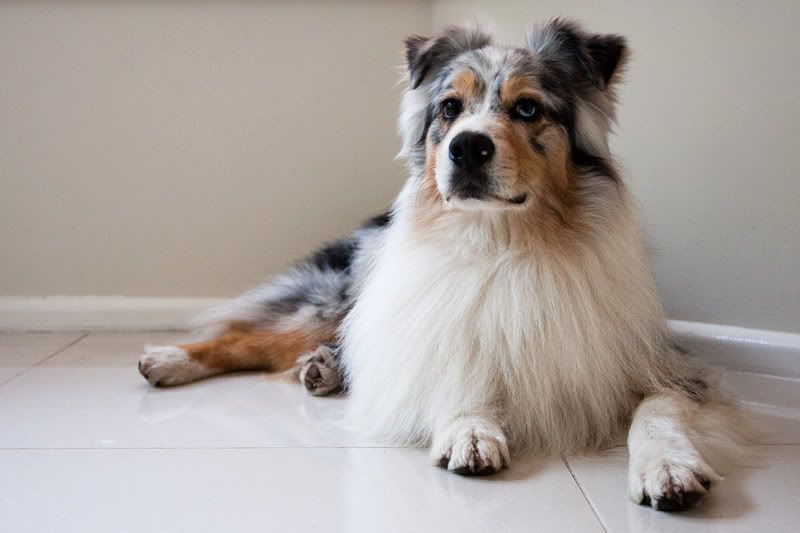 Shae is my rescue dog, she came to us after she'd twice been returned to her breeder because her owners no longer wanted her. She has a home for life with me, I love her to the moon and back. Since I've had her, I've taught her to herd and she has two herding titles to her name. I have also shown her in neuter classes at dog shows and she has some points towards her neuter championship title, but she won't be shown anymore as she finds the atmosphere at a show a bit too stressful. She is the smallest Aussie I've ever seen, and one of the prettiest. She is a gorgeous little muppet and loves carrying toys around in her mouth. She is also a bit of a supermodel and this year, she's featured in an Aussie Shepherd calendar, and is also featured in advertising for a dog crate retailer. Shae is almost 7 years old and I've had her for 2 years.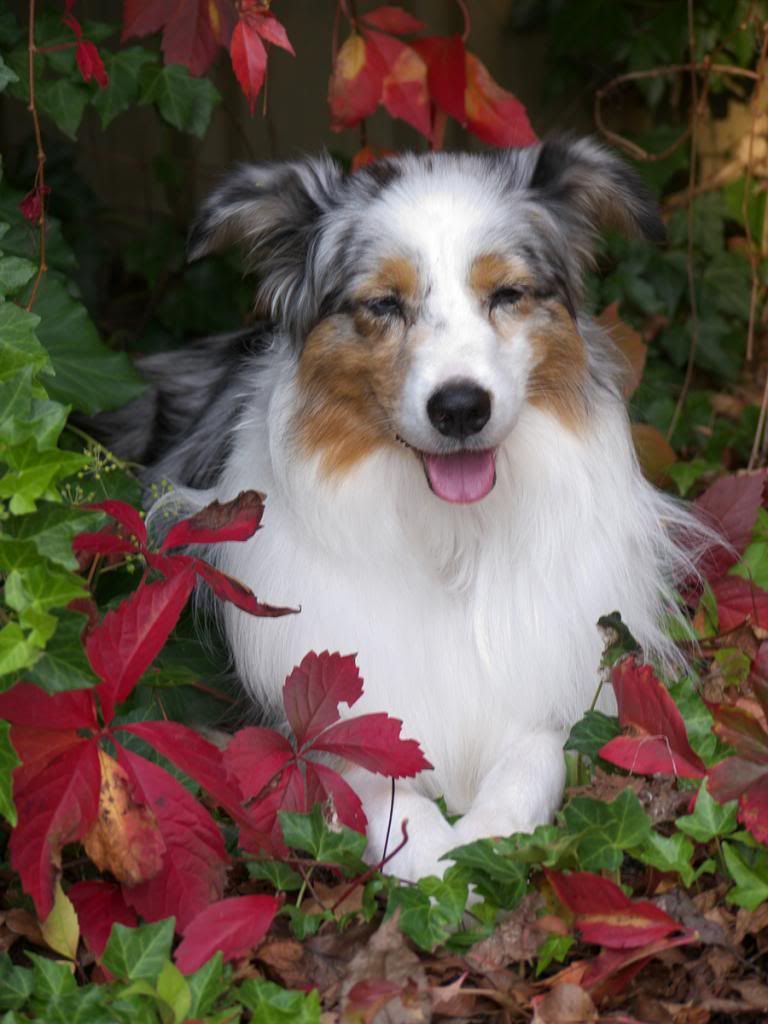 This is Isaak, he's one of my current show dogs and my most successful one to date. He is 2 1/2, I've had him since he was an 8 week old puppy and he is very, very devoted to me. Isaak defies the description of the intelligent Aussie, he's as dumb as they come but my goodness he makes up for it with his good looks. He's also very sweet natured and such an easy dog to live with.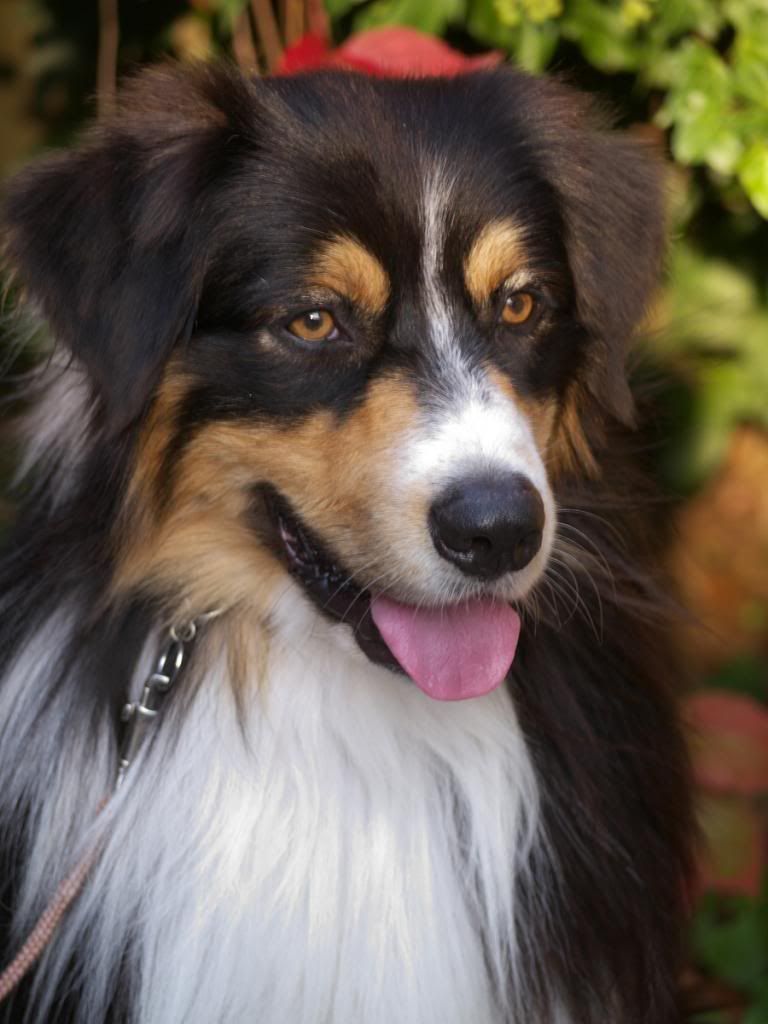 Our newest resident is Jessica. I wanted another black tri girl to show and I looked high and low for a suitable one. I was expecting to buy an 8 week old puppy but Jessica became available when she was 7 months old, and was offered to me as a show and breeding dog. She has a first class pedigree, a rock solid temperament and she's altogether a simply delightful little Miss. She will be the foundation to my breeding program as she has all the attributes I want to start with. She is 14 months old and we call her Very Naughty Jessica because she's always into something she shouldn't be. And she has more brains than any dog has a right to.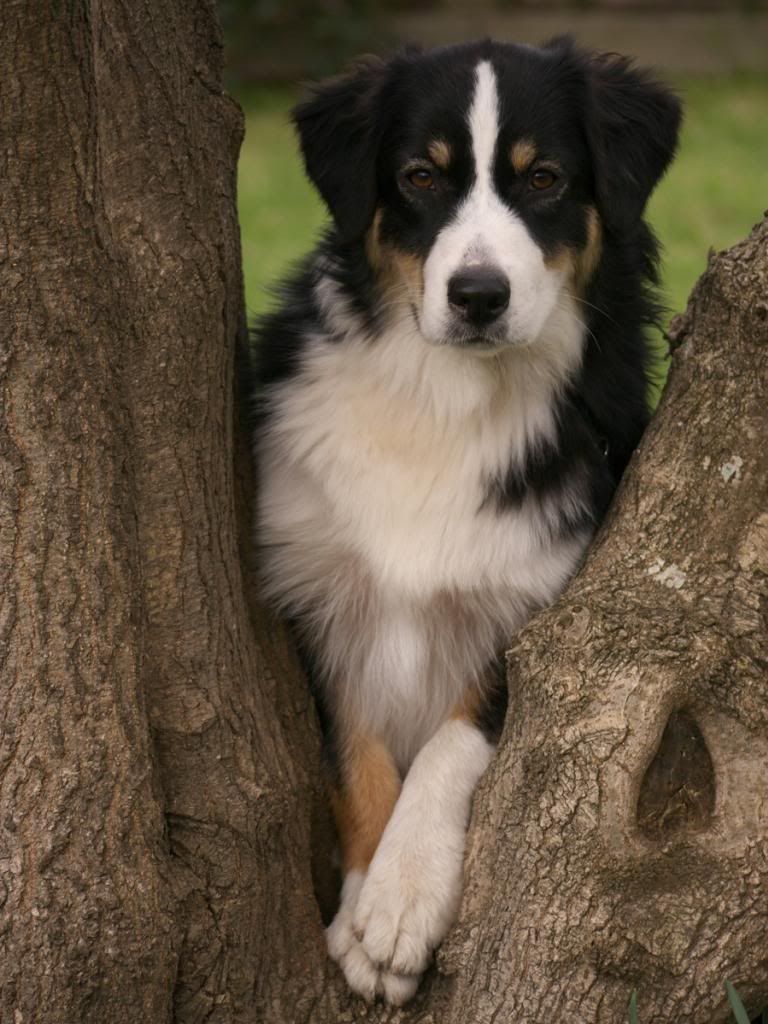 So, these are my lovely ones, they are my pride and joy and my life revolves around each and every one of them.
Please add your own dogs to the thread, I'd love to meet them!