We got a rescue cat yesterday, and her previous owners had given her a name which we don't like.
DH is keen to name her something funny/witty to do with her cute cross eyes, but all I can come up with is winks, which he thinks is dumb.
Any witty/funny but still nice suggestions out there?
Here is a picture of her - she's settling in to her new home wonderfully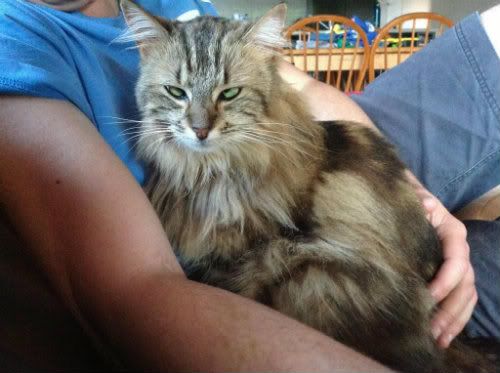 Edited by LookMumNoHands, 08 November 2012 - 07:03 PM.